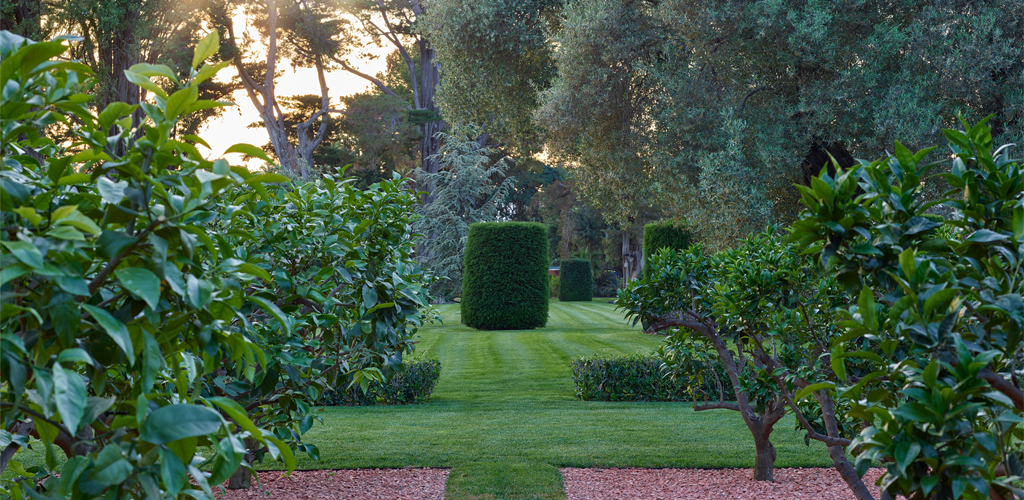 While movement remains limited, the garden and outdoor spaces are emerging more than ever as a bubble of escape… We therefore take care to take care of, develop and sometimes even completely rethink these places of life that have become essential.
A trend confirmed by the architect César Faragou, director of the eponymous agency : « The garden owners seek in priority to be able to have an outdoor space which is the extension of the dwelling : a convivial, festive and alive, consistent with the local identity ».
As part of his many achievements, this professional of Nice landscape, architecture and town planning focuses both on the organized side but also on the free side of plant matter. For example, the "Un Jardin dans l'Estérel" project, a property benefiting from a natural plant setting and opening onto the sea. A site now inhabited by imposing cork oaks and pines, associated with Mediterranean vegetation of the maquis type such as arbutus, heather, juniper, cistus, rosemary and myrtle, well adapted to the climate and siliceous soil. Finally, for Alain Faragou, « the big changes mainly concern the increasingly sharp level of knowledge on the part of customers in terms of the art of gardens and landscape. They also want a signature and that these places correspond to them ».